What is a Mobile Locksmith Service?
09/10/2013
Back To Blog
The beauty of any mobile service is that they will come to you in times of need and there is never a more urgent necessity than that of a lock issue; lost house keys, car lockout or garage keys. There's also the issue of broken keys within a rusty lock and there is very little choice other than to replace the lock. The services of a mobile locksmith company should never be underestimated. Most problems of the 'locking nature' can be resolved with such a service.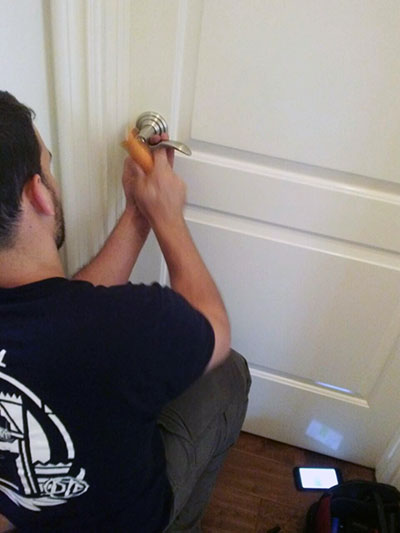 Emergency!
Think of mobile and you'll think of emergency. It is usually only in the event of an emergency whereby such a service would be used. Lost keys are the most common type of emergency. Be that car keys or house keys, these are almost considered an emergency. A house is considered the most likely one to require all the locks to be changed and this can be a big job. Many people don't realize that having a key fob with a name and address tag there can be one of the biggest mistakes when keys are lost. Here's where a 24-hour Mobile Locksmith would be useful.
Check your insurance cover on your home insurance
If you have a policy which covers your house keys, then you're in luck, you'll at least be able to recover some of the cost under your policy. Losing house keys can be an expensive business.
Car Insurance Policies
It is highly unlikely that losing your car key would be considered under a car insurance policy. Unfortunately, you'll have to pay for the call-out if you lock your keys in the trunk or your car.
Tips
To lessen the risk of lost keys which has all sorts of implications here are some tips to avoid the inconvenience and expense:
Explain to kids about the risks attached to losing house keys
Give a neighbor a spare key
Don't tag your key fob with your name and address
Have a safe place for a spare set of house and car keys
Losing keys is an expensive business not to mention inconvenient. Try to lessen the risk with a little careful planning.