Commercial Locksmith
Back To Our Services
When it comes to your business, you make no compromises. We get that you seek only the most qualified employees, best facilities, materials and suppliers. At Locksmith Yorba Linda, our entire mission is to be your first choice for commercial locksmith services. We've built a solid reputation from serving our local community with excellence. We're available day and night to assist with fixing broken commercial locks, and we're equipped to rekey or change locks on-the-spot. Have a look at some of our other main services.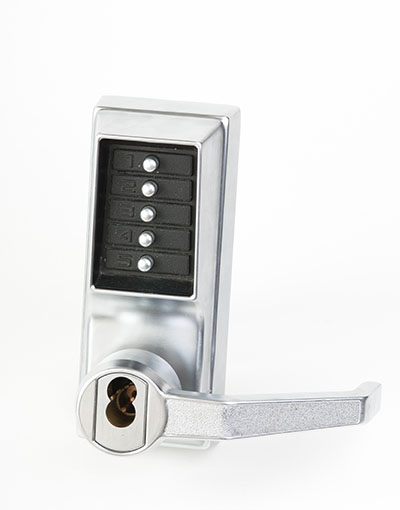 We're A Commercial Locksmith That Understands Security
Businesses are a favorite target for burglars because of the expensive equipment and inventory that can be found on the premises. Companies are not immune from the techniques that are typically used in residential break-ins such as lock picking and bumping. Avoid becoming a statistic and count on our professional technicians to install the latest in high-security commercial locks to serve as an effective deterrent to would-be criminals. To further enhance security, consider having a commercial-grade deadbolt installed, and pair it with a sophisticated digital lock mechanism. Whatever the ideal combination, we provide solutions to suit your budget. If you're already in the unfortunate position of having a lock that has been vandalized, call us out to repair or replace it. Our fast response services ensure that it will be business as usual for you without further delay.
Have the Best Locks Fitted On Your Cabinets & Mailboxes
Your security needs shouldn't only be limited to the outer perimeters of your premises. It's easy to forget that items like cabinets and mailboxes may sometimes store important documents, expensive gadgets and communication. It's relatively easy to have locks installed on these storage units. Whether you need just a few or hundreds done, we're a local business locksmith that's up for the job.
We Do So Much More than Change Locks
Did you know that our commercial locksmith services extend beyond fixing and installing lock mechanisms? You can rely on our experience if you need assistance with the fitting and repairing of a range of commercial door openers. We can advise you on the type that will be needed based on the traffic flow into and out of your offices or warehouse facilities. We also spend a lot of time building our knowledge of the newest keyless entry systems in order to be a dependable source of information. Talk to us about access control systems that will help you eliminate the need for keys altogether. You'll never again have to think about changing locks when an employee resigns. Call us today for a quote.